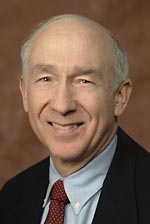 | Real Estate Salesperson Peter J. Riolo Real Estate
Peter J. Riolo Real Estate
30 Main Street
Hastings-On-Hudson, NY 10706
Email Phone: (914) 478 1400

About John
I'm thinking of selling. How do I begin?
When is the best time to put my house on the market?
Is a realtor really worth the money? Can't I do it myself?
I'm afraid to call a realtor. Won't he try to pressure me?
How do I find out what my home is worth?
What did the house down the street sell for?
Should I sell my house first, if I am planning to trade up?
Do you have puzzles of your own?
For answers to your real estate questions contact me by email or telephone.
Background
I've included a link to my brochure, please click on the button below to read more about me.
John Doherty: Rooted in the Community
Testimonials
I've been doing this a while. People seem to like the way I work. Click through below to see what they have to say.
John Doherty: What people say about John
Designations / Training
CBR: Certified Buyer Representative
Graduate: Woodruff Agency Training
Graduate: Hamilton Client Serices Training
WCBR: Advanced Real Estate Tech Graduate
John's Testimonials
It was an excellent experience, start to finish. John was attentive to our needs and kept his eye on all the details - a real relief for us. John is a true professional who goes the distance for his clients. It was a real pleasure working with him. Lyn [...]
John's strategic business sense and courteous, diplomatic style were the ideal formula for listing and selling our Rivertowns home. After interviewing several agents, John was the right choice and provided excellent counsel at each stage of the process. Thanks to his marketing instincts, our home was sold for a premium over asking exceeding our expectations even in a hot market. [...]
John did a great job working with us to get our house ready for sale and recommended a price that resulted in several very acceptable offers. Two days after it went on the market we chose from "best and final" offers and had a smooth closing within one month. Thanks, John. Jerry [...]
John represented us in the sale of our home. He came highly recommended from a neighbor. When we first met with him, he showed up prepared: he provided us with market analysis reports and walked us through the entire sales process. he took his time talking with us and answered all the questions we had. As most people know, buying/selling a home is stressful and it was important to us to have someone who [...]
John's knowledge of the Hastings area is impressive having worked and lived in Hastings for many years. I felt he understood my needs and the type of home I was looking to buy. He is pleasant, soft-spoken and professional. I would recommend him to anyone looking to purchase a home.
Picture this: I'm at a rooftop restaurant in Shanghai, China when the phone rings. I had left John to sell my house while I went on vacation. It's John on the phone and he has sold the house and has had it featured in the New York Times and he has met with the Building Department to clear my permits and it's all good. Simply put: He's the best!
John is an excellent real estate agent - honest, knowledgeable and hard working for his clients. I had the opportunity to work with John recently and I could not have asked for a better guide to help me navigate the process of buying my first home in a competitive market. We could not be more grateful!